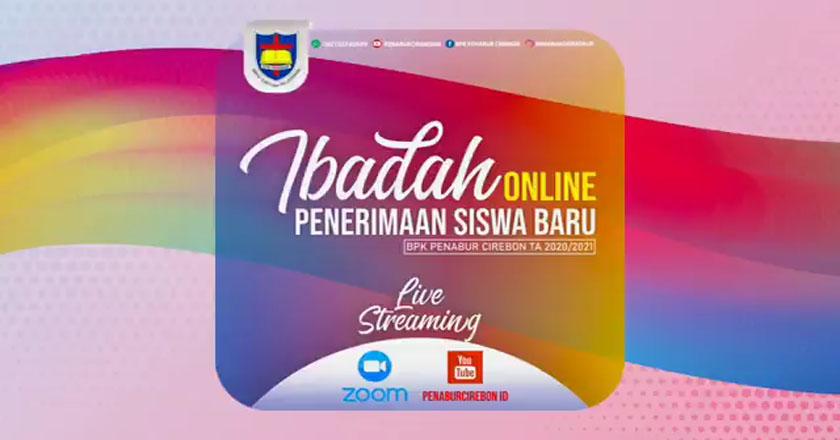 BPK PENABUR Cirebon will hold an Online Student Admission Worship facing the Academic Year 2020/2021 on Friday, July 17, 2020. This service will be held live interactively through the Zoom and Live Streaming application on the YouTube Channel PENABURCIREBON ID.
We invite all parents and new students to join this event.
Let's pray and continue to encourage our children to learn. Hopefully the enthusiasm that is already felt by students in the new environment continues to flare up even in this unusual situation.
Jesus bless you...